"In a tough environment, decisions around profitability matter more.
And even when the environment improves, the impact of the decisions you make today will stick with your company for years to come."
WORKSHOP DETAILS
WHO SHOULD ATTEND? This workshop is for transportation company leaders and executives, including owners, CEOs, CFOs, and COOs.
WHEN IS IT?: The workshop will take place Wednesday, October 18, 2023 from 9:00am-1:00pm.
WHERE IS IT? The workshop will take place in the Peace room at the Harley-Davidson Museum: 400 W Canal St, Milwaukee, WI
ABOUT THE WORKSHOP
Led by industry experts and former Truckload Carrier Association profitability leaders Chris Henry and Ray Haight, we will dive deep into the core drivers of profitability for a trucking company.
Additionally, we'll hear from three top carriers on what has worked for them, as well as the challenges they see on the horizon.
Meet the Workshop Presenters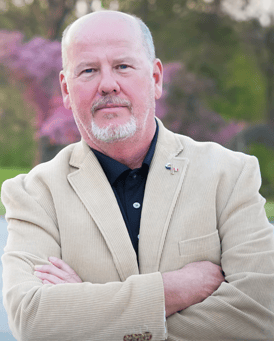 Ray Haight
Mr. Ray Haight is a second-generation trucker; his parents ran a small four-truck fleet operation, which worked for a local shipper into the U.S. market. Ray Haight was a driver and Owner Operator for ten years, logging over one million accident-free miles before starting his own company, which serviced long haul lanes with dry van and refrigerated equipment.
In 1984 he started Southwestern Express Inc., based in London, Ontario, which grew into a successful dry van and refrigerated 50-truck fleet. In 1990 MacKinnon Transport Ltd. was brought in as a partner, and Southwestern Express moved from London to Guelph, Ontario; in January of 2000, MacKinnon Transport Ltd. and Southwestern Express Inc. were amalgamated. Ray held the position of President and COO until May of 2005; at that time, MacKinnon Transport Inc. was a 300-truck fleet, warehousing, and Logistics Company.
Since then, Ray has participated in the industry in a consulting capacity, working with a cross-section of carriers and assisting with retention, profitability, and strategic planning to name a few offerings.
Personal, Professional and Corporate Accolades:
Chairman Emeritus of the Truckload Carriers Association




Winner of the 2022 Truckload Carriers Association's Past Chairman's Award

Past Chairman of the PTDI Professional Truck Drivers Institute

Past Chairman of NATMI North American Training and Management Institute

Past Chairman of the Industry Committee for Apprenticeship; Commercial Tractor Trailer Driver appointed by The Ontario Ministry of Training Colleges and Universities

Past Chairman of the Recruitment and Retention Human Relations Committee of the Truckload Carriers Association

Alumni of the UWO's Ivey School of Business's Quantum Shift Program

Co-Founder StakUp Inc, an online transportation benchmarking service and the operating platform for the Truckload Carriers Association's Profitability Program operating as TCAinGauge

Creator of the Driver Retention Project Plan, a focused educational series that has resulted in reduced driver turnover in many fleets in the trucking industry

Previously held the position of Carrier Retention Coach for the Truckload Carriers Association's Profitability Program
Chris Henry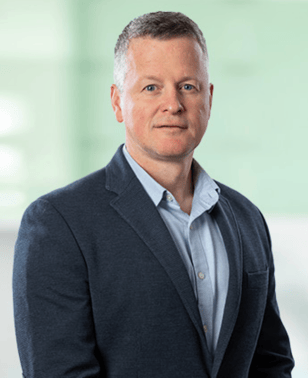 Chris Henry is chief operating officer for KSM Transport Advisors, LLC (KSMTA) and KSMTA Canada. Chris has spent his entire 20+ year career serving the trucking industry, helping carriers and transportation companies identify and target areas for potential improvement in order to increase profitability. He is well-known as the co-founder and former leader of StakUp, the developer of an online motor carrier benchmarking platform which quickly became the trucking industry's largest source of carrier financial and operational benchmark data. Chris was instrumental in establishing StakUp's joint venture with the Truckload Carriers Association (TCA) to develop their TCA Profitability Program (TPP) benchmarking tool, which compares and contrasts trucking companies' financial and operational performance.
While with TCA, Chris served as a facilitator for several TCA Best Practice Groups and helped grow carrier participation in its TPP by 300%. When StakUp was acquired by FreightWaves in 2019, Chris became its vice president of carrier profitability. Most recently, Chris served as vice president of customer experience and recognition programs for CarriersEdge, a leading provider of online training in the North American trucking industry and creators of the Best Fleets to Drive For recognition program which is produced in partnership with TCA. During Chris' time with CarriersEdge, this recognition program achieved record growth over successive years.
Plus, hear from top-performing fleets on their profitability goals 👉

Bill Wettsein
President & COO, Nussbaum


Ben Schill
CEO, Paper Transport


Derek VanBlargan
President, Northern Logistics